April 5 — April 30, 2011
Curator Pavel Piekar, along with Radek Wohlmuth, will open the exhibition.
A newly issued catalogue about the artist will be available at this celebrated opening.
---
The exhibition is organized by the support of Capital City of Prague, DIPRO, and Jan Havelka.
Media support: Atelier, Sanquis, Pražan, Estate, Art Map, Radio Wave and Akční tisk.
Thank you all.
---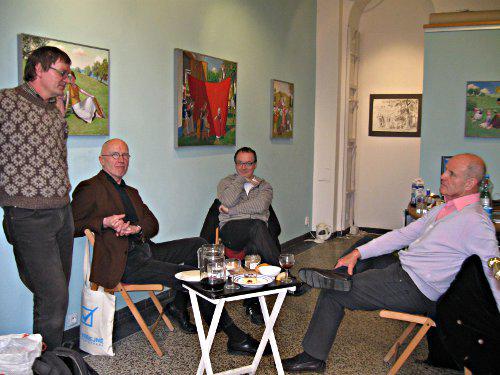 Installation of the exhibition, 1/4/2011: P.Piekar, J.Knap, R.Wohlmuth, M.Kunc